Psychological research reveals how
and why liberals and conservatives differ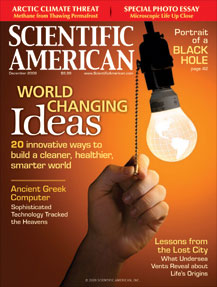 Humans are, by nature, tribal and never more so than in politics. In the culture wars we all know the tribal stereotypes of what liberals think of conservatives: Conservatives are a bunch of Hummer-driving, meat-eating, gun-toting, hard-drinking, Bible-thumping, black-and-white- thinking, fist-pounding, shoe-stomping, morally hypocritical blowhards. And what conservatives think of liberals: Liberals are a bunch of hybrid-driving, tofu-eating, tree-hugging, whale-saving, sandal-wearing, bottled-water-drinking, ACLU-supporting, flip-flopping, wishy-washy, namby-pamby bed wetters.
Like many other stereotypes, each of these contains an element of truth that reflects an emphasis on different moral values. Jonathan Haidt, who is a psychologist at the University of Virginia, explains such stereotypes in terms of his Moral Foundations Theory (see www.moralfoundations.org), which he developed "to understand why morality varies so much across cultures yet still shows so many similarities and recurrent themes." Haidt proposes that the foundations of our sense of right and wrong rest within "five innate and universally available psychological systems" that might be summarized as follows: (continue reading…)
read or write comments (21)