Replicating Milgram's shock experiments
leads to a different interpretation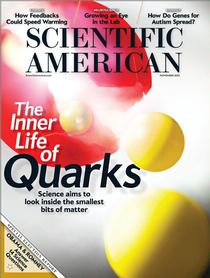 IN 2010 I WORKED on a Dateline NBC television special replicating classic psychology experiments, one of which was Stanley Milgram's famous shock experiments from the 1960s. We followed Milgram's protocols precisely: subjects read a list of paired words to a "learner" (an actor named Tyler), then presented the first word of each pair again. Each time Tyler gave an incorrect matched word, our subjects were instructed by an authority figure (an actor named Jeremy) to deliver an electric shock from a box with toggle switches that ranged in 15-volt increments up to 450 volts (no shocks were actually delivered). In Milgram's original experiments, 65 percent of subjects went all the way to the end. We had only two days to film this segment of the show (you can see all our experiments on NBCNews.com), so there was time for just six subjects, who thought they were auditioning for a new reality show called What a Pain!
Contrary to Milgram's conclusion that people blindly obey authorities to the point of committing evil deeds because we are so susceptible to environmental conditions, I saw in our subjects a great behavioral reluctance and moral disquietude every step of the way. Our first subject, Emily, quit the moment she was told the protocol. "This isn't really my thing," she said with a nervous laugh. When our second subject, Julie, got to 75 volts and heard Tyler groan, she protested: "I don't think I want to keep doing this." Jeremy insisted: "You really have no other choice. I need you to continue until the end of the test." Despite our actor's stone-cold authoritative commands, Julie held her moral ground: "No. I'm sorry. I can just see where this is going, and I just—I don't—I think I'm good. I think I'm good to go." When the show's host Chris Hansen asked what was going through her mind, Julie offered this moral insight on the resistance to authority: "I didn't want to hurt Tyler. And then I just wanted to get out. And I'm mad that I let it even go five [wrong answers]. I'm sorry, Tyler." (continue reading…)
read or write comments (9)